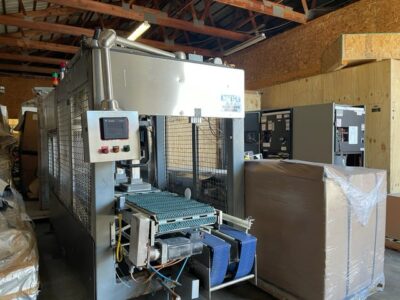 If you need a reliable source for South Jersey climate controlled storage, we have storage available. We offer receiving, handling, and delivering of equipment to job sites. This comes in handy when the equipment arrives early, and they can't put it on the site (sometimes for safety reasons) or the job isn't ready. We will take care of it by receiving it in our yard, reloading it on our truck, and delivering it to the site when it is ready to be set. We have a fenced-in yard for outside storage and a building that can hold inside storage for equipment that can't be left out in the weather.
Features of Our South Jersey Climate Controlled Storage Options
Some outdoor storage consists of:
A/C Units
Modular Homes
Plant service equipment
Storage/Office Trailers
Indoor storage is also available:
We can keep your specialty machinery that needs to be kept dry and temperature controlled indoors to ensure it is safe and operational.
We provide services for custom crating. Crates are built for each piece as per individual needs. We can box, hard crate, or skid machines. Our company has the ability to preserve equipment with moisture and vapor barriers, shock mounts, and bubble wrap.
A family run business devoted to rigging and crane services for over 75 years, Garton is the name you can depend on. With our longevity and reputation, we know we're the team you can call when it's time to call on a company that can deliver great service at the fairest prices. If you're ready to get started, click here to get directed to our contact page. There you can leave your name, number, email, and what kind of work you need done. One of our staff will reach to to you shortly.