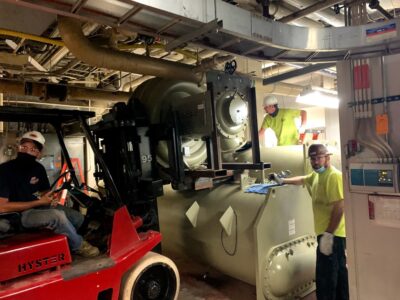 If you're looking for quality South Jersey custom rigging. Garton's Rigging has done heavy lifting and machinery moving for over 60 years. Our expertise enables us to jack, slide, gantry lift, or crane equipment quickly and safely to please the most demanding customers. We work at construction sites, plant service, and relocation of facilities. Our rigging team will ensure that your equipment will be handled with both utmost care and speed.
About South Jersey Custom Rigging
We have the technology, history and experience to get the job done.
Equipment (plant to plant or internally)
Printing Presses
Boilers
Generators
Transformers
Forklifts
High Lifts
Modular Homes
Mobile Office Trailers
Job Trailers
Construction Equipment
Heavy Equipment
All other jobs requiring heavy moving..
A family run business devoted to rigging and crane services for over 75 years, Garton is the name you can depend on. With our longevity and reputation, we know we're the team you can call when it's time to call on a company that can deliver great service at the fairest prices. If you're ready to get started, click here to get directed to our contact page. There you can leave your name, number, email, and what kind of work you need done. One of our staff will reach to to you shortly.